Dating Tips
Smile4dating's Dating Tips
Writing about yourself can be perplexing and time-consuming, but it doesn't need to be, try these online dating profile tips to make sure that your wonderful personality shines through and attracts the match that you want, the best match for you ?
Your online dating photo
Try and step into the shoes of people who will be viewing your profile

A high-quality photo /photos of yourself really will increase your chances of success

A photo of you sming works even better and please do not include other people in your photo as members looking at your profile may find it difficult to decide who you are…. So just a good quality photo of you and only you smiling and the age that you are rather than one taken a while ago as you are great and people will appreciate seeing the honest, real you & if this could be a head-shot image, even better

We know that some of you love your pets dearly and whilst undeniably cute, people wish to see you more than your cute puppy, so if you have to include pets in your photos, let them be secondary to your smiling, engaging self
Have a neutral background as backgrounds with interesting backgrounds, however sublime and delightful, sunsets, beaches etc. generally tend to distract from the real star – you and please don't hide your beautiful eyes with sunglasses, it's important for a member to connect with you and to be able to see your eyes will help entice that person to want to find out more about you
About you – your online smile4maturedating profile, your description
Agreed, this one does take some effort, but you will be rewarded.
Dating members want to feel that you would like to make a good impression from the outset and are more likely to show their appreciation by contacting members who talk about themselves, where they live, what their interests are than members who write in their profile ' ask me and I will tell you'.
Long stories or detail won't engage as well as a few points that you really think would interest people e.g. if you enjoy the theatre, perhaps talk about the last play you saw and what you liked. Try not to talk too much about what you dislike as a positive image will really help you find your perfect match with smile4maturedating.com
If you like to 'have fun' give some detail about what that fun is, in an engaging way perhaps for example;
'my idea of bliss on a Sunday afternoon is to take a walk along the river with my ipod playing the latest Audio book by Stephen Fry before stopping for brunch at a local café.'
Members will then know that you enjoy books by a certain type of author, are perhaps up to date with technology and enjoy walking, all hints to your great personality. Please feel free to contact us if you require further dating advice or tips.
Life After 50: Want To Wow On Date Night, dating tips for women
http://www.huffingtonpost.com/barbara-hannah-grufferman/dating-tips_b_3837567.html
"I don't understand how a woman can leave the house without fixing herself up a little -- if only out of politeness. And then, you never know, maybe that's the day she has a date with destiny. And it's best to be as pretty as possible for destiny."
- Coco Chanel
Great advice, no?
If you're going on a first date -- especially one where kind friends made the introduction, or, thanks to the Internet, you've met only virtually -- you will no doubt want to put your absolute prettiest foot forward and plan a fun and flirty outfit that makes you look and feel fabulous.
But, doesn't your long-term love deserve just as much effort from you as someone you've recently met or just started dating?
Absolutely! Not only will taking a bit of time to, as Coco would say, "fix yourself up a little" make you feel confident, cool and sexy, but your date will be thrilled to know how important the evening is to you.
Eager to get out of my "jeans, black top and black booties" rut recently when my husband of 20 years suggested we go out for dinner (alone!), I asked good friend and fab fashionista Jacqui Stafford to give me a few tips on what to wear to look pretty and very flirty.
Jacqui, an international style guru and best-selling author of The Wow Factor, shared her best style secrets to really wow on date night.
Here's a "cheat sheet" of what we think makes a woman dazzle on date night:
Sexy shoes: It's okay to wear a higher heel on date night -- it'll make your legs look fab. (Tip: If high heels make you feel unsteady, aim for a wedge, or a chunkier heel, like these fantastic deep red suede shoes I found at Target for under $30!)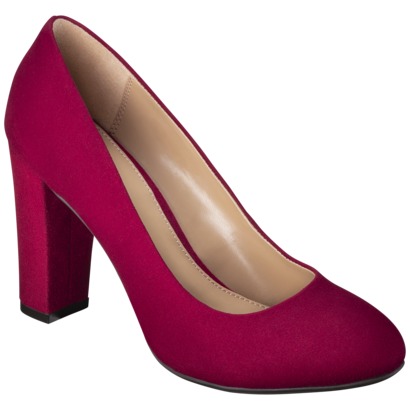 Bold colors on top: You want all eyes (especially your date's) to be on you and your beautiful face, so bring out the bright, bold, happy colors, like raspberry and royal blue. (Tip: Stick with solids, as Jacqui showed us in the video.)
Fun, chunky jewelry: Every savvy fashionista uses bold jewelry to make a strong statement. Wear a chunky necklace close to your collarbone and a big, beautiful ring. (Tip: If you're wearing a big necklace, wear small earrings, such as diamond studs. Don't overdo!.)
Signature bag: Carry a cool clutch or a small structured handbag. Definitely leave the tote or oversized hobo home. (Tip: Go for a metallic clutch in a shade that can be worn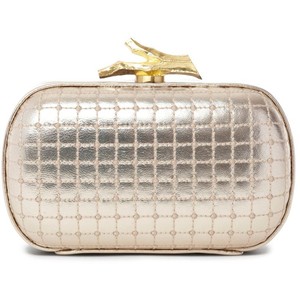 with every color, like this one from Diane von Furstenberg.)
Freshen your breath: Keep your lips kissable all night long by making sure you steer clear of the most obvious culprits: onions, garlic, and the nastiest of all, tobacco. (Tip: keep a little plastic bag filled with parsley or mint and chew on a few sprigs whenever you feel the need. Your mouth--and your date--will thank you.)
The most important tip of all? Have fun! A woman who is confident, cool and who feels sexy and comfortable in her own skin will the the one who lights up the room. And that's what it's all about.
* * *
http://howdoidate.com/dating/dating-advice-for-men/try-these-effective-dating-tips-from-a-frog/
Online Dating Tips
A recent survey conducted by researchers at Oxford University found that the heaviest users of internet dating sites were not young people but the over 40s and that the numbers visiting such sites had gone up from 6% to 30% of the population in the past decade Roughly half of those who had used this method claimed to have been successful. In fact dating sites, clubs and agencies have become so prevalent that the subscription fees have recently been included in the retail prices index along with such things as smartphone apps.
The findings point to the fact that more people are now making relationships through the web than by the more traditional activities such as dinner parties, clubs and well meaning friends.
In a previous article on internet dating for the Magazine (Nov 2007) I urged participants to be bold and optimistic but advised that in a competitive market you do need to have a sound technique which you arrive at through trial and error. When I first started dating many years ago I remember it taking quite a few contacts to even get a response let alone an arrangement to meet and I messed up that first meeting as well!
Dating Tip 1 – Don't Listen to Pessimists
In my former article I asserted that being tentative was unlikely to lead to success but I counselled against being influenced by the pessimists who complained about having to pay as little as £10 to register or who had met one person who was less than perfect and had then given up. As these people have been unsuccessful, by definition, they are not likely to be the most useful role models. It is a bit like someone who has sent off one job application and after not being appointed concluding that there are no jobs available.
Dating Tip 2 -Keep Applying
As with job applications expectations need to be tempered by a little dose of realism but if there was a metric for how many meetings would be needed to secure a worthwhile relationship and my entirely subjective assessment would be to work on about fifteen, who would not persist on the grounds that the sooner I have met the fourteen hopeless people the better? Of course, we must always remember that we are all someone else's hopeless person.
Dating Tip 3 – Find a Successful Colleague
Now things are moving on rapidly and there are likely to be more unattached older people who are in some way active in the market than not. Once someone has found a colleague who has been successful they will quickly be keen to swap stories and become emboldened.
JOIN FOR FREE
Every time you log into smile4maturedating you can see who has looked at your profile and access your own smile4dating inbox which contains all your messages and winks.
You can also use the advanced search functions to find for example, other singles by interest, age & postcode.
Start internet dating for the over 40s with smile4dating mature dating for over 40s.
SEARCH FOR LOCAL
MATURE SINGLES
OVER 40 FOR FREE
Mature dating success stories
with smile4maturedating.com
"The afternoon tea was wonderful. I am really looking forward to seeing him again. A delightful date"
Mary, Kent
"Meeting Beth yesterday evening was very special. I had such fun and we laughed so much. Another theatre date very soon will be arranged"
John, London
"I was a little nervous; driving to a lovely country pub to meet Bill for the first time, but there was no need. We laughed, chatted and happily arranged to see each other next Saturday, good times ahead."
Rita, Manchester
Click Here
Click Here
Click Here
JOIN Dates with smile4dates
JOIN ELITE DATING WITH SMILE4ELITEDATING
JOIN ADULT DATING WITH SMILE4ADULTDATING
JOIN THESE DATING SITES FOR FREE